Why Snell?
From the very day moveable type was invented, the art of printing has never stopped perfecting itself.
Today, the worst thing that can happen to a successful printer is for him to become 'old established' basking in the steady flow of business, horizons narrowing with each profitable day.
At Snell, we take the obvious alternatives; grow with the times, keep ahead of them, expand services, turn out quality . . . you've heard it all before.
At Snell we do something about it…
We offer a simple solution..
Quality print products at affordable prices with fast turn around times and a friendly, local walk in print centre.
Call us on 01935 421924 or pop in today to see how we can help you!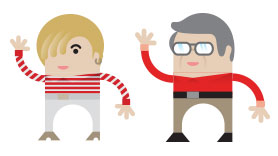 Message us >